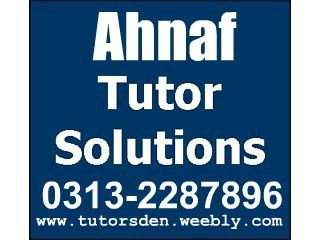 Lahore Home Tutor Academy, Pakistan.



Call Mr Farhan Jaffri 0313-2287896 - CEO


Our Services are free for the students in Lahore, we do not charge any service charges from the students, they just need to pay fees to the Home teacher or Home Tutor visiting their Home in Lahore.
(Do not Pay adavance fees to teacher without permission of Tutor Academy)

We are Providing Teacher for the Following Classes in Lahore.
Home tuition for all classes from Class 1 till matric.
Home tuition and teacher for O-level in lahore.
Home Tuition and tutor for A-level in Lahore.
Commerce home Teachers in Lahore.
Science home Teachers in Lahore.
Home tuition for CAT ACCA & CA in Lahore.
We also provide Maths tutor, Biology tutor , English tutor, Chemistry tutor, Physics Tutor, CA tutor, CAT tutor, ACCA tutor, School Tutor, etc.